This article is part of the "How to be a Green Changemaker?" on the Zerwaste blog. In this post, we will explore suggestions on how to navigate between labels and certifications.
Welcome back to the green changemaker Journey!
As climate change has become a more prominent issue, companies and organizations have started to examine their impact on the global environment and to switch towards more sustainable practices coming from internal initiatives, customer pressure, or legal constraints. All those efforts need to be recognized and this is where labels and certifications play a vital role.
Before going further, let us take some time to understand what it is and what are the differences.
What are "Labels and certifications"?
Companies use labels and certifications to prove how involved and accountable their actions are and to increase the amount of information available to the user of a given product or service.[1] Even if they seem to be interchangeable, they represent the various aspects of this process.
The first objective of a label is to help consumers make the difference between similar products.
There are two main aspects to be evaluated while looking at labels:
Is it regulated by an official agency or by private companies?
Does it refer to more specific criteria or an official set of standards?
In cases where products and processes must respect specific guidelines verified by a third party, the process is called certification and these guidelines are called norms.
A norm is a set of standards, developed by experts or official organizations to address a specific problem. We often think about the ISO norms which are used internationally to describe the best way of doing something (making a product, managing a process, delivering a service…).
Those norms could be certified as such or could be used as a set of criteria to judge a process, a product, or a service in a certification process, regulated by an official accreditation body.
So, to conclude, all certifications are related to a label, but all labels are not certifications.[2]
What is the added value?
Now that we understand the context, we must identify what the added value for your business is as it requires time and money to go through the certification process and to comply with the norms.
First, certifications will give you access to a great network, which will increase your visibility towards companies willing to work with like-minded businesses and help you to be recognized by your peers and to expand (or maintain) your activities.
Then, sharing your desire to do good for social and environmental causes is also beneficial for your brand image and is an effective way to stand out from an increasing number of products on the market as more than 30% of consumers will tend to favor ethical or ecological brandsin their supermarket.
In addition to that, being a purpose-driven company is today considered a crucial factor when job seekers are choosing an employer. So, you could easily demonstrate all this through consistent certifications and use this to hire and retain your best elements.
And finally, certifications will help to keep your business sustainable in the long run. Integrating sustainable practices into your operations could potentially reduce operating costs, increase your return on investment by around 18% and multiply your chances of success by two.
But now, let us make sure you are choosing the right label for your company.
Which labels and certifications does your business need
Initially, labels were meant to differentiate products by sharing meaningful information. Nowadays, the increasing number of labels and certifications can get confusing for you and your customers. That is why it is key to choose the right label for your business.

They all have their pros and cons depending on:
The criteria you want to evaluate (product/service, process, management system, strategy)
Your company size and industry
The market you are willing to reach
The type of customers you have: B2B or B2C
CSR Strategy Certifications
Those certifications will evaluate the CSR strategy of a company, it is based on information made publicly or locally available.
B Corp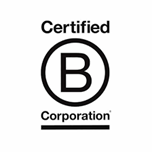 The B Corp Certification is a global reference. Their network of more than 4000 certified B Corporations gathers leaders in the global movement for an inclusive, equitable, and regenerative economy.
Through the assessment process, they will measure the company's entire social and environmental impact. It is an extensive process, but accessible, even for SMEs (around 250€ initially and then 2000€/year).
EcoVadis

The EcoVadis Certification will evaluate your company's performance towards sustainability, but also your upstream and downstream supply chain. It is a great tool for bigger companies with a strong network to be recognized internationally for their CSR commitment.
Management Systems Certifications
Those labels will evaluate the way in which organizations conduct their activities, not the activity itself. Indeed, they are not awarded for products or services for being eco-friendly and will not evaluate how sustainable your core business is.
EMAS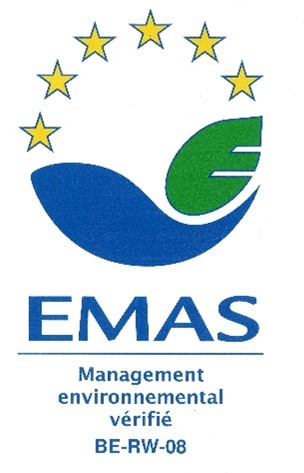 The EU Eco-Management and Audit Scheme (EMAS) is a premium management instrument developed by the European Commission for companies and other organizations to evaluate, report, and improve their environmental performance.
Even if it is European, it is applicable worldwide for all economic and service sectors. Even if the EMAS certification is open to every type of organization, you must make sure you need this level of recognition as the process is time-consuming and expensive, especially for SMEs (around 25.000€ initially and then 10.000/year).
Entreprise écodynamique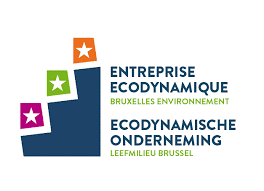 In case you only need local recognition for your environmental management system, the Ecodynamic Enterprise Label is a great official alternative for Brussels-based companies.
This free label rewards companies that take action to reduce the impact of their activity on the environment, such as waste prevention, circular economy, rational energy use, good management of worker mobility, sustainable food… The label is using a rating system on a scale of one to three stars for environmental performance.
Process Certifications
Process certifications will focus on evaluating how specific internal processes are currently managed for each industry.
Sustainable Supply Chain
One example of process certification is the Sustainable Supply Chain Certification. It verifies that your whole supply chain operates ethically and that your products are traceable in your supply chain system. It could be interesting if more than one product goes through the same system, especially if you know your whole supply chain network will fall under scrutiny due to controversial news, actors involved…
Product Certifications
In case you want to focus on the recognition of a product, the best alternative is a label focusing on the specific properties of your main products. It is the best way to make it visible to your final consumers. But of course, it will depend on the type of products you are selling.
Ecolabel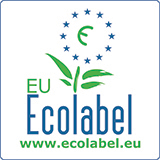 The EU Ecolabel is evaluating products from various industries based on a tough set of criteria. It is taking the whole product life cycle into account – from the extraction of the raw materials to production, packaging, transport, use, and finally the recycling bin.
It is a good official label, but a little too generic if you want to insist on the specificities of your products.
OK compost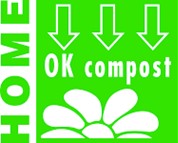 OK compost is an excellent example of a more specific label, focusing primarily on packaging (including inks and additives) guaranteed as biodegradable. It is important to communicate clearly about what applies to your product as the two types of OK compost labels could be confusing for the final consumer:
OK compost INDUSTRIAL for products biodegradable in an industrial composting plan
OK compost HOME for products easily biodegradable in a garden compost heap
Cradle to Cradle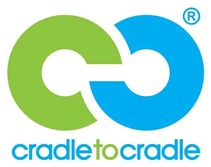 Both previous labels were official labels, but you also have private labels developed by non-governmental agencies. One example of strong global, but private, reference is the Cradle to Cradle Certified ®. C2C Product standards will ensure that products are safe, circular, and responsibly made and the organization behind is also supporting companies to optimize materials use.
Service Certifications
Finally, labels can also evaluate services in various industries.
GoodFood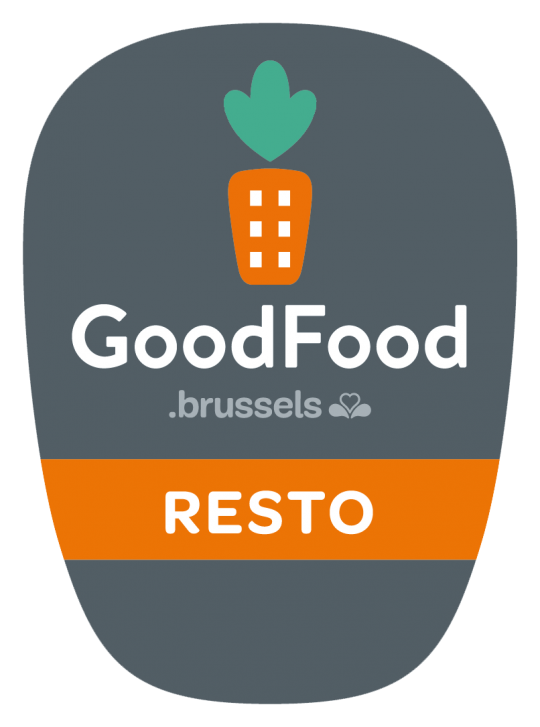 A good local example is the label: Good Food Resto. It will promote sustainable restaurants in Brussels and the organization is also helping them to find their way towards fully circular and sustainable practices.
La Clef Verte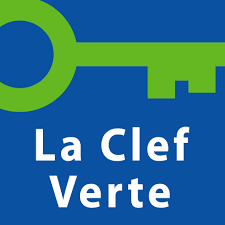 In France, they also have developed La Clef Verte, the first label focusing on sustainable tourism. They will evaluate the services of hotels, hostels, as well as restaurants.
What is next?
The list is of course too long to analyze here in detail, but we hope this summary helped you to understand better what is happening around sustainable labels and certifications. The situation is also evolving with priorities changing and new directives and regulations coming up.
But this is a topic for a future article 😉
See you in the next post,
And until then, stay LEAN & GREEN!
---
[1] National Academies of Sciences, Engineering, and Medicine. 2010. Certifiably Sustainable?: The Role of Third-Party Certification Systems: Report of a Workshop. Washington, DC: The National Academies Press. https://doi.org/10.17226/12805.
[2] Important Distinctions Between Labels and Certifications and Why They Matter – JournalQuest (inquiriesjournal.com)